With the aims of improving, disseminating and inspiring package design culture, JPDA conducts various activities which are planned and run by its members locally, nationwide and across national boundaries. The wide range of activities include researching and information sharing associated with package design, presenting awards through the "Japan Package Design Award" competition, holding exhibitions and seminars as well as publishing collections of package design works.
COMPETITION

Japan Package Design Awards
Held biennially since 1985, this competition is an opportunity for package designers to have their work assessed on criteria such as design and creativity.
Submissions are accepted from association members and non-members alike. Designs are evaluated by package design professionals with an eye for value creation, product development, use of materials and environmental impact. winners' and finalists' work is featured in the publication.
[Package Design in Japan Biennial].All prize winning entries are displayed at exhibitions around Japan, while Grand Prize and Gold Prize winning designs are archived for posterity by the JPDA.
EXHIBITIONS & COMMUNICATIONS

Themaed Exhibition
The Themed Exhibition is an event planned and hosted from the unique perspective of the JPDA. The past, present and future of package design is explored with the intent of communicating the value of package design to the wider public.
Conseptual Exhibition
The Conceptual Exhibition features original creations from JPDA members. The works displayed are free interpretations of a set theme. First held in 2009, this has become the JPDA's marquee event.
Communications
Web and print publishing are at the core of the JPDA's communications activities. The JPDA promotional magazine 'Package Design Index' and association website provide members with opportunities for self-promotion. The website also features promotional materials and frequent updates about association activities. In addition, print materials are utilized to communicate the value of package design to the public.
LEARNING & INTERACTION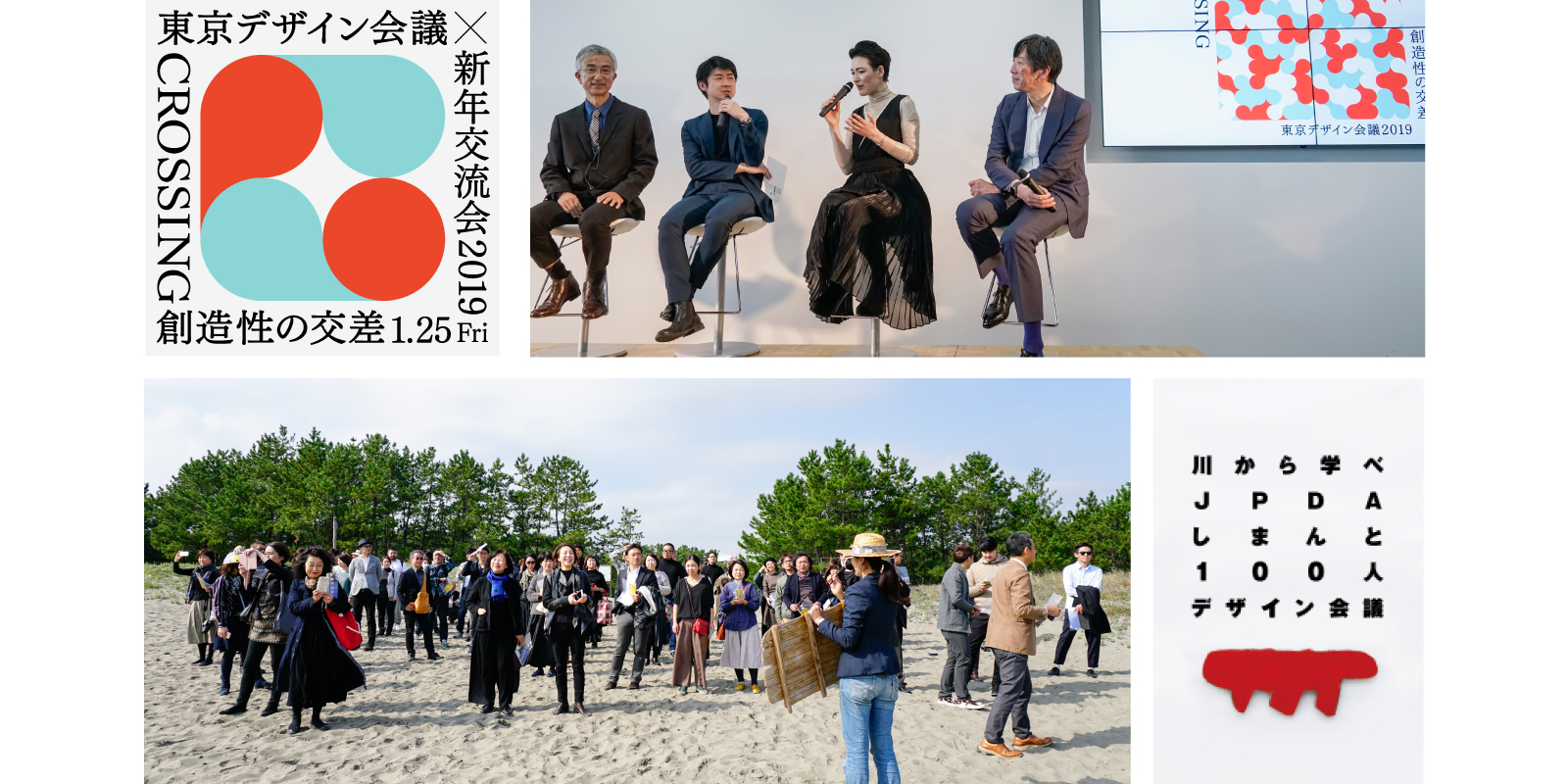 The Design Conference is one of the JPDA's largest gatherings, with events held by association members in locations all over Japan. A unique theme is selected that the events and activities are organized around. The conference includes symposiums, field trips and other learning activities as well as providing a space for forging connections among association members and with local communities in each area.
Seminars, Study Groups, Research Activities and Networking
Seminars and study groups are held regularly in locations all over Japan, providing members with opportunities to boost their skills and creativity. The diverse programs include lectures and panels by contemporary figures as well as study groups and field trips related to important issues relevant to package design such as environmental impact and intellectual property. These events provide many opportunities for participants to interact and develop new networks.
EDUCATION & MENTORSHIP

Workshops
Cultivating the next generation of package designers is one of the most important tasks for the JPDA. Speakers are selected from among the top ranks of various fields, They share their knowledge about topics ranging from materials to marketing in order to support the advancement of package design.
ASPaC
Asia Student Package Design Competition
ASPaC is a desgin competition for students from across Asia. This international exchange project is designed to cultivate a new generation of designers who will expand the possibilities of package design. Events including workshops and work-study programs are held in conjunction with the competition.
JPDA Education Programs
The JPDA is in the process of creating a more structured system of instruction and training so that the accumulated knowledge and Knowhow of JPDA members can be passed on to future generations.
INTERNATIONAL RELATIONS

Asia Package Design Conference
The APD confernce is held in locations spanning four different regions of Asia. Since 1993, package design organizations from Japan, Korea, Taiwan and Shanghai have coordinated to put on this event attracting participants from all four regions.
Overseas Design Survey
This tour provides members with a first hand view of overseas package design. While visiting design agencies and companies in various countries, they gain a global perspective on the current state of the industry.