JPDA International Design Study Tour 2014 Spain
2014/6/18 -6/26
Venue: Spain (Barcelona, Madrid, Granada, Cordoba, Consuegra)
Number of participants: 38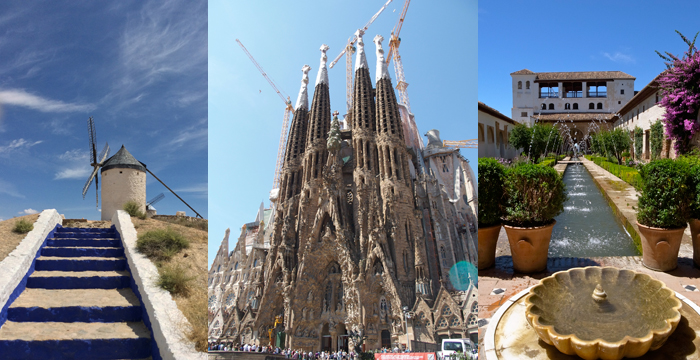 Spain – so full of life and passion. In the world of package design, Spain has been making remarkable breakthroughs in recent years and thus many world-renowned awards have been presented to Spanish designers and design companies. This study tour was planned in order to let us see and feel the passion driving package design in Spain. The tour was fruitful and meaningful in that we could experience the world of the global design market.
After a long trip of more than half a day including changing airplanes, we finally arrived in Barcelona. Soon after we had a welcome dinner held by JPDA at a seafood restaurant near the coast. Starting with self introductions, the participants enjoyed their dinner and the friendly atmosphere gradually had everyone smiling by the time dessert was served.
The tour started on the next day, the 19th, with visiting four global design companies in Barcelona.
The first visit was Morillas which is one of the largest branding agencies (with 50 employees) in Spain established more than 50 years ago. It was a happy surprise when we saw a "Welcome" sign in Japanese with folded paper cranes in the entrance display. The design concept of Morillas is Thinking + Feeling = Theeling. The agency has designed many global brands including Schweppes. We were impressed by its well thought-out designs.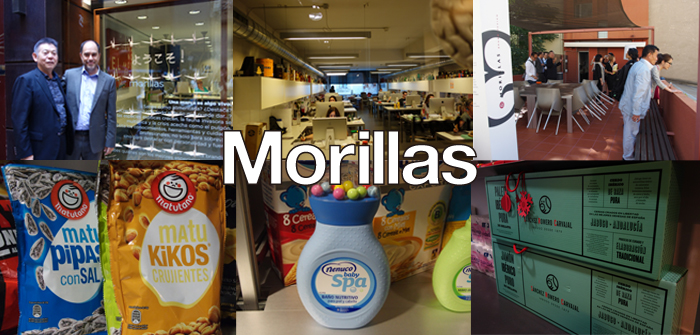 Our second visit, Puigdemont Roca, is an exciting small agency of elite designers and located within a stone's throw of the Sagrada Familia. Puigdemont Roca designs mainly beverage and food packages creating novel expressions of product concepts to differentiate its designs from those of other design companies in the market.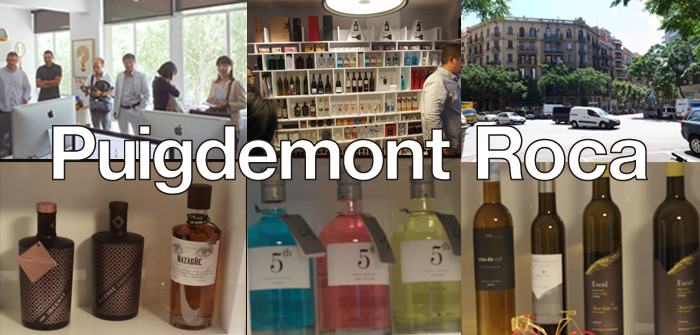 After a rest with tasty gazpacho and paella for lunch, we moved on to the third visit, ruiz + company. Some participants voiced "I wish I could work in an environment like this" when we saw the office in a warehouse district full of a sense of openness. Ruiz + company has received various awards from all over the world. Award certificates and trophies occupy a wall of the office. The agency creates new world views with its designs not tied to existing concepts such as using food in package design of apparel.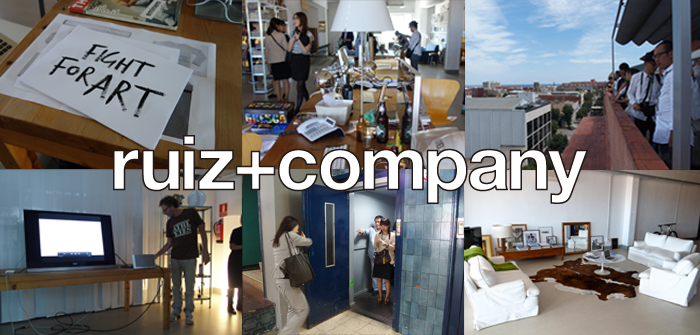 The fourth and last visit in Barcelona was Series Nemo. The origin of the design studio name is from "have no name" which concept is along the lines of loving unconventional freedom. It has a floor with no internet devices nor telephones in order to facilitate the cultivation of ideas as well as hold workshops with clients. We could see that the design studio was filled with possibilities through its activities such as offering new ideas to its clients in the stage before commercial realization and proposing ideas created by a fusion between products and graphic design. We left Series Nemo after exchanging wine bottles which we signed in Japanese and designers of the design studio signed "nemo".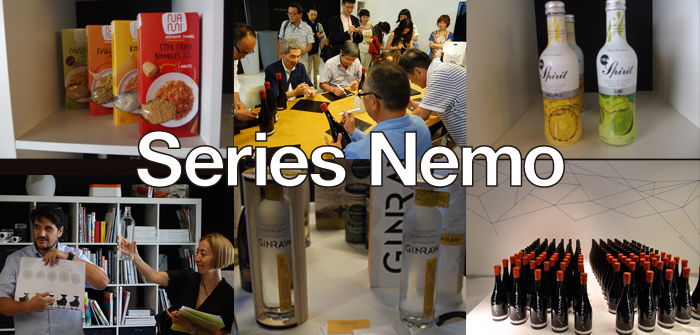 On the last day in Barcelona, we visited world heritage sites in the city and were enlightened by design from the historical and cultural heritage. We were so impressed by actually taking in Antoni Gaudi's art, the shapes of extremely natural curved beauty of his works in Park Guell and the bold and deliberate architectural style of La Sagrada Familia where admittance requires a pre-reservation via the Internet (and furthermore, with limitation on the number of visitors), that we were at a loss for words. That afternoon each participant enjoyed his or her own free time in Barcelona. Some visited Camp Nou, a sacred ground for soccer while others explored Casa Mila and other buildings and the rest were entertained by the passionate steps of real flamenco.
We flew to Granada the next day to visit La Alhambra which is a masterpiece of Islamic culture. Historic and cultural decorations as well as the architectural style that is a distinctive characteristic of the palace, not to mention the glorious sight, all of them stimulated our souls as designers.
We moved to Cordoba in the late afternoon. While we were taking a stroll through the streets of the city before our dinner, we ran into the town's annual music festival. Music overflowed from all quarters and an air of excitement filled the whole town was as if it were a live venue. The following morning, we visited La Mezquita Catedral de Cordoba which is a unique building where Islam and Christianity exist together. It was founded as a Muslim mosque in the 8th century and a Catholic cathedral was built in the mosque in the 13th century.
Then we were off to Madrid, the capital of Spain, by the way of the windmills associated with Don Quijote by bus. On the night of our arrival in Madrid, the Corpus Christi festival was held in the center of the city. We felt as if Spain was giving us a hearty welcome by the good fortune of encountering it following the music festival in Cordoba.
We were scheduled to visit three design companies representing Madrid on the 23rd, the following day.
The first visit was La Cia, a large company where 50 designers work in a spacious single floor studio with a very high ceiling. Probably due to the relationship with Panton, Inc. as one of its clients, we got notebooks with a page of La Cia's corporate color from Pantone Chips on the cover as a souvenir, and we loved them. The presentation by La Cia using some Japanese characters was easy to understand and clearly conveyed its message that "we do not design for designs' sake but design to sell products from the customers' viewpoint and that is most important".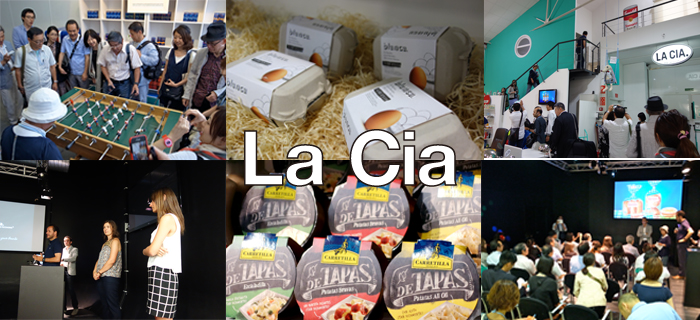 The second company to visit was Estrada Design. It is a prominent design company in Spain dealing with package design of wines, cover design of books, and CI and VI creation for corporations and art museums. We realized that simply and carefully created "reachable design" was accepted and understood worldwide.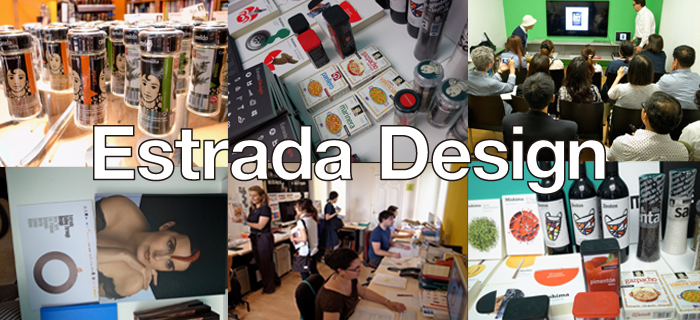 After having lunch time, we headed for In Spirit Design, our final destination of the tour. This small but capable company, which has another office in France, specializes in product design. In Spirit Design has been active in package designing in the Asian market and its excellent design of shapes such as mineral water containers has won various prizes.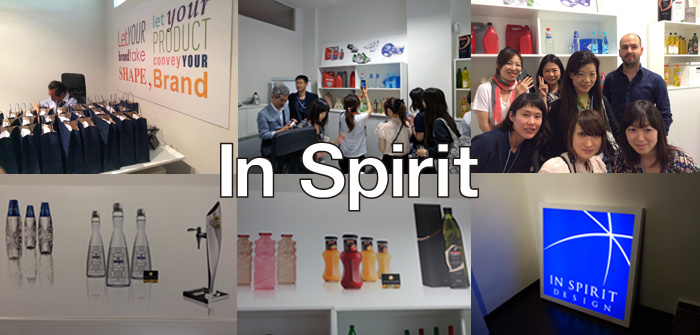 The last day of the tour, each of us spent a meaningful free day by seeing famous paintings at the Museo del Prado or Museo Nacional Centro de Arte Reina Sofía, or taking a subway to see the city sights.
We visited seven design companies in total on this tour and actually felt a new sense and approach created by Spanish design while coming in contact with a variety of designs that Spanish culture and history created during the tour of world heritage sites.
We, all of the participants, are sure that this study tour will benefit the growth of package design in Japan.
Muchas gracias!